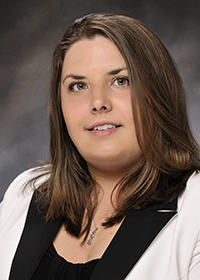 An experienced and dynamic addition to the Machado Law Group, Janelle focuses her practices on student related issues, including special education related matters; student disciplinary matters; and student-related policies.  Janelle also guides clients through all stages of the collective bargaining negotiation process.
Ms. Winters earned her Juris Doctorate, cum laude, from Seton Hall University School of Law in June 2013. While at Seton Hall, Ms. Winters worked as a student associate in the Civil Litigation Clinic under the direction of Professor Linda E. Fisher. She also served on the Appellate Advocacy Moot Court Board where she was responsible for developing an appellate problem, advising students regarding their appellate arguments, and assisting in management of the annual Eugene Gressman Moot Court Competition.
Before joining the firm, Ms. Winters served as a Judicial Law Clerk to the Honorable Camille M. Kenny, J.S.C. in the Superior Court of New Jersey, Union Vicinage – Civil Division. She is presently admitted to the Bars of the State of New Jersey and the State of New York.