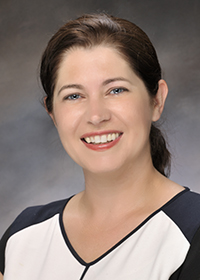 Jessika, a partner with the firm is a dedicated attorney who provides zealous representation to clients. Building upon over fifteen years of experience as a litigation paralegal, Jessika provides counsel in matters relating to the Individual with Disabilities Education Act, Section 504 of the Rehibilitation Act of 1973, No Child Left Behind (NCLB), and the Americans with Disabilities Act; student disciplinary actions; discrimination matters including Office of Civil Rights (OCR) and Department of Education complaints; and personnel-related matters including teacher dismissals and discipline, and discrimination and harassment claims. Jessika has successfully represented clients in mediations, administrative hearings, and in state and federal court, including the United States Court of Appeals for the Third Circuit.
Jessika routinely conducts seminars and in-service workshops to boards of education, school administration and staff, and at school law and bar association forums. Past presentations include the Legal One four-part Special Education Law Series, which she developed for the organization, Board Members' Roles and Responsibilities, the Basics of Special Education for Board Members, Student Records and Confidentiality, Reducing the Costs of Special Education Litigation, Procedural Safeguards, Hot Topics in Special Education, Section 504: A Road Map to Compliance, I&RS: Effective Usage and Best Practices, Special Education for Administrators, Nursing Services In The School Setting, Legal and Effective IEPs, Understanding and Resolving Conflict, Staff Rights and Responsibilites, and HIB & Discipline Rights, Responsibilities & Best Practices.
Jessika served as counsel to low-income children in the Special Education Clinic while attending law school at Rutgers School of Law-Newark. She is a member of the New Jersey Bar Association, the American Bar Association and is admitted to practice in New Jersey and in the federal court, including the United States Court of Appeals for the Third Circuit.